At Octopus, all our clinicians are educated to a doctoral level. We have supported countless individuals to achieve their life goals over the past thirty years.
We are all are experts in the unique Octopus approach, which is informed by cutting edge neuroscience and offers a bespoke blend of clinical psychology and psychotherapy, occupational therapy, and business, success and retirement coaching according to your individual requirements.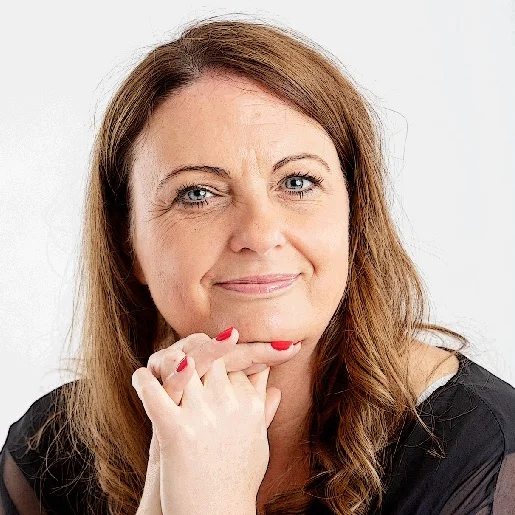 Dr Naomi Murphy
Consultant Clinical & Forensic Psychologist, Owner
"Two thirds of Naomi's clients have been men who were initially apprehensive about whether psychological treatments might have anything to offer them."
Naomi is one of the UK's most respected forensic clinical psychologists. Recently appointed Honorary Professor of Psychology at Nottingham Trent University, she qualified as a clinical psychologist in 1997 and as a consultant clinical psychologist in 2003.
Kind, compassionate and approachable, she specialises in using individual therapy and groups to work with people with complex problems often arising from childhood abuse and neglect.
Additionally, Naomi offers individual therapy and coaching to high achieving clients who want to improve their performance and productivity in workplace and educational settings or to reduce their dependency on alcohol, drugs and sex.
Interestingly, around two thirds of Naomi's clients have been men who were initially apprehensive about whether psychological treatments might have anything to offer them but have subsequently discovered that psychological ways of working offer everyone the chance to improve their lives.
Naomi regularly shares her wide-ranging expertise, writing for leading psychology journals and providing key note speeches at major conferences and events and in broadcast interviews both in the UK and internationally. She is often called as an expert witness in criminal and family proceedings and given evidence to the All-Party Working Group on Issues Affecting Men and Boys on several occasions.
Her career has seen her operate in some of the most challenging settings. She is highly regarded for her cutting-edge work with those in the criminal justice system where she been instrumental in introducing ground-breaking trauma focused therapy services within high-security prisons to enhance the lives of some of the UK's most complex people.
Naomi co-hosts the acclaimed podcast Locked Up Living which helps people achieve well-being and resilience in austere environments and is co-editor of "Treating Personality Disorder: Creating Robust services for people with complex mental health needs" (Routledge, 2010).
To ensure that she provides the most effective interventions for those with whom she works, Naomi continues to train in the latest psychotherapeutic techniques. Her approach is rooted in neuroscience. She is trained in sensorimotor psychotherapy, schema-focused and compassion-focused therapies.
Her approach to well-being is holistic. In addition to utilising psychological ways of working, Naomi is a keen advocate of the use of coherent breathing, yoga and technology to optimise well-being and performance. She integrates NeurOptimal brain training and Safe and Sound Protocol within her practice and has co-developed virtual reality-based mindfulness interventions.
Naomi is registered as a clinical and forensic psychologist with the regulatory body Health & Care Professionals Council (number PYL16290) and the Association of Clinical Psychologists. She is an accredited sensorimotor psychotherapist, NeurOptimal brain trainer and Safe & Sound Provider.
Dr Leigh Jones
Clinical Psychologist
"Leigh is experienced in developing safe and trusting relationships with those who struggle to open up to others."
Leigh is a highly regarded leader, supervisor and clinician. For over 25 years, she worked in community and institutional mental health settings, developing teams and services and helping adults with a wide range of psychological and emotional needs to transform their lives.
Often Leigh worked with people with highly complex needs, including those who experienced multiple traumatic events including abuse and neglect in childhood. Typically, this involved working with people with extremely high levels of distress for whom previous therapy had been unsuccessful, placing them at high risk of destructive behaviours including suicide and harm to others.
Leigh has substantial past experience of working with mentally disordered offenders, both in community and institutional settings. Her work in a high secure setting was ground-breaking; she established the first occupational therapy service within a high secure prison and developed an occupational therapy treatment model for incarcerated men.
Leigh launched her successful private psychology practice in 2017, offering therapy and coaching to support high functioning individuals to optimise their psychological well-being. Frequently this involves supporting people to address difficulties at work and develop a healthy balance across the domains of work, leisure, self-care and interpersonal relationships. Leigh is experienced at working with people whose achievements have placed them in the public eye and supports her clients to ensure that their success enhances rather than derails their personal well-being.
Her previous career as an occupational therapist gives Leigh special insight into the relationship between mental well-being and daily functioning. She incorporates this knowledge into the psychological therapy and coaching she provides to enable individuals to overcome barriers to personal development and create more meaningful and satisfying lifestyles. Working with Leigh means achieving real change- not just talking about it.
Leigh places a strong emphasis on the importance of building safe and trusting therapeutic relationships and is experienced at developing relationships with those who struggle to trust or open up to others. She is known for her natural/down-to-earth style which appeals to people who might otherwise be put off therapy. People working with Leigh often report that they feel genuinely cared for and, at the same time, gently challenged to recognise and address unhelpful life patterns.
Leigh has a special interest in the mental health impact of retirement on successful people and her current project involves meeting with and hearing the stories of retired professional footballers.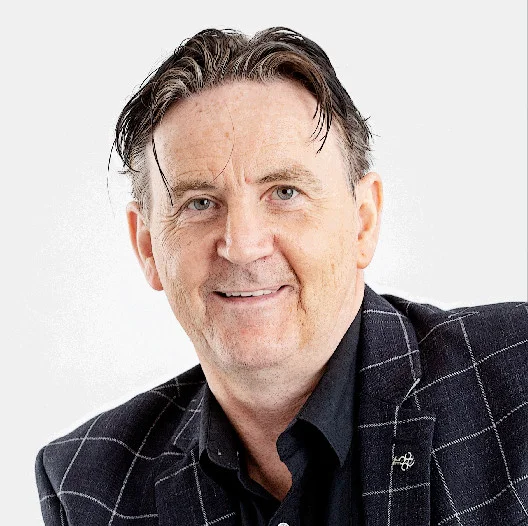 Denis (Des) McVey
Consultant Nurse Psychotherapist
"Des cultivates an atmosphere of compassionate enquiry to enable personal growth and lasting change."
Des is a Consultant Nurse Psychotherapist with 40 years' experience of providing mental health care in a wide range of community and institutional settings as well as in private practice.
He is accredited as a Cognitive Behavioural therapist and a schema-focused therapist but has also trained in EMDR, sensorimotor psychotherapy and dialectical behaviour therapy. With this range of techniques he can tailor interventions to individual need. He provides support to work on discrete, clearly defined conditions as well as exploratory work for more complex personal challenges.
Des has spent the latter half of his career working as a nurse psychotherapist specialising in supporting individuals to improve their psychological well-being, developing strategies to alleviate their distress and cultivating an attitude of compassionate enquiry to enable personal growth and lasting change.
His route into working as a psychotherapist was quite unorthodox. Living in the central belt of Scotland where the economy was dependent on the coal and steel industry meant Des was exposed to a culture epitomising toxic masculinity; men didn't talk about their emotions, violence was utilised to resolve conflict as well as bond, and sectarianism and misogyny thrived.
Mental health nursing offered an alternative counterculture. Des noticed that people were much more likely to flourish when they had the opportunity to articulate their distress and pain. He has spent the last 20 years trying to find ways to enable people to overcome their shame and talk about the areas of their lives that are most distressing to them by providing a compassionate, non-judgmental space to explore their issues.
He is particularly interested in the relationship between psychological and physical health and is passionate about galvanising the relationship between the brain and the gut to effect increased well-being.
Des has several publications and co-edited a book describing the ingredients for a cutting-edge mental health service. He is in great demand as a speaker at both National and International conferences and is an honorary lecturer at York University.
Julie Wade Wallace
Communications & Business Development
"Julie has a long-standing interest in well-being and has been committed to exploring innovative ways to optimise health throughout her career"
Julie is a communications strategist who has been helping both public sector and corporate clients to effectively educate and invoke positive change in human behaviour, outlook and attitudes for more than 40 years.
Since 2016 she has been working closely with Dr Murphy and organisational clients to help bring about better understanding of the potential to effect positive behavioural change and enhance well-being.